Bonnie Golden is an experienced yoga teacher and practitioner and former full-time college faculty member. Some of her areas of expertise include gentle and
strong yoga, prenatal/postnatal yoga and what she calls "boomer classes" offered in Tucson and surrounding areas.
Bonnie's vast experience in teaching is infused with her love of lifelong learning, and she will always be a teacher, practitioner, and student of yoga and meditation.
She has facilitated yoga workshops such as "Post-Partum Yoga", "Tonic for the Tissues" "Yoga for Healthy Aging",  as well as stress management and mindfulness for employees in the workplace, yoga for osteoporosis, and many, many more.
Bonnie also offers personalized semi-private and private sessions.
See her current public class schedule here.
Bonnie's students enjoy her accessible teaching style, with focus on safe practices, empowerment, calm, self-awareness, and fun.
She holds her Master's degree in Counseling and completed substantial post-graduate work in Higher Education Administration. Bonnie has authored books as well as many professional journal articles.
Bonnie is blessed to be married and is the mother of two sons.
Yoga with Bonnie/Yoga in Balance LLC is the recipient of the "Best of the Northwest" recognition.
Training and Education
Bonnie is formally qualified to teach yoga through  international yoga master Tias Little (Prajna Yoga), where she also successfully completed her specialty training in Prenatal/Postpartum Yoga with Linda Spackman. Bonnie is additionally certified through Baxter Bell M.D. and Nina Zolotow as a "Yoga for Healthy Aging" instructor. She  successfully completed Classic Yin Teacher Training with Devi Daly, founder of Tucson Yoga Studio.
She earned the "Teacher Training for the Pelvic Floor"  certificate with Dr. Sarah Duvall, and studied further with Dr. Duvall and is now certified as a Pregnancy and Post-Partum Corrective Exercise Specialist.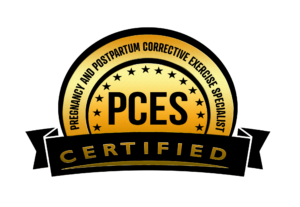 She has participated in childbirth education and doula training with Penny Bussell Stansfield as well as studies of female pelvic floor health with Leslie Howard in person and through several distance learning seminars.
Bonnie has studied and practiced yoga in depth by participating in multi-day immersions with many other respected and revered yoga and meditation teachers including: Menaka Desikachar, Felicity Green, Roshi Joan Halifax, Dr. Shankaranarayana Jois,  Srivatsa Ramaswami, Erich Schiffmann, and Sharon Salzberg.
Her specialized training also includes Relax and Renew® certification with Judith Lasater and Roger Cole and several specialties in Yoga Tune Up® with Jill Miller, including the Roll Model Method®..
She is humbly grateful to her Tucson teachers and friends Chris Coniaris and Natasha Korschak who continue to deeply influence her yoga practice and teaching.
In addition to her 20+ years and thousands of hours of teaching college students of all ages, since becoming certified with Yoga Alliance she has completed well over 2000 hours of yoga instruction earning her Yoga Alliance 200-e (expert) designation.
Bonnie is a former full time counseling faculty member at Pima Community College. She has been the recipient of the "Outstanding Faculty" award from the PCC foundation and the Campus Gem Award from the Downtown campus.
Yoga in Balance LLC/Bonnie J Golden
Based on 33 reviews