Yoga for Healthy Aging
Yoga for Healthy Aging
Workshop Series
Comprehensive yoga workshops supporting physical, mental, and emotional health as you age.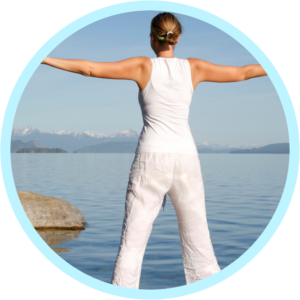 If you are a day older than yesterday, you are aging!
Great gift for yourself or a friend.
Class size is limited.
Upcoming Sessions:
July 16 & 23, 2017
2-4PM Sundays
Location: The Sol Center
3131 N Country Club Rd – Suite 112
Tucson AZ 85716
Register through The Sol Center.
$30 1 session
$54 for both Sessions if registered by 6/30/17
Included in each session:
Evidence-based content presentations, definitions, and discussion
Practice: We will practice yoga for healthy aging.You will understand the proven benefits of the particular workshop focus ( such as yoga for strength, bone-building, balance, pelvic floor health, flexibility, etc.)
We will also practice stress reduction, restorative yoga and breath work, all designed and targeted appropriately for healthy aging.
Session One: Strengthening Bones, Strengthening Muscles
Muscle and bone strength are equally important for healthy aging, to support a quality health span. Lack of strength can prevent us from doing what we love. Learn exactly how to optimize yoga practice to build both bone and muscle strength and prevent further loss. Yoga requires no heavy equipment, and can be practiced anywhere.
Session Two: Yoga for Improving Balance
Your  balance ability depends upon multiple factors.  With aging, our balance systems can deteriorate. Fortunately, Yoga practice improves balance for fall prevention. Yoga also provides the stress and anxiety management tools for empowerment and acceptance. Learn how to safely practice and improve your balance with this specialized workshop.
Who should attend:  Those interested in learning how yoga can be employed for wellness and a quality "health span". Workshop  is appropriate for relatively healthy and physically able participants. The sessions and practices will not specifically include chair yoga, although chair options will be provided.  Medical advice for individual conditions also not included.
Taught By: Bonnie J Golden, M.Ed e-RYT is the owner of Yoga with Bonnie/Yoga in Balance LLC www.yogawithbonnie.comspecializing in Prenatal, Beginners, and "Boomer" yoga. Bonnie's students enjoy her accessible teaching style, with focus on safe practices, empowerment, calm, self-awareness, and fun.Bonnie is certified through Baxter Bell M.D. and Nina Zolotow in "Yoga for Healthy Aging" .  Other expertise includes Relax and Renew® , prenatal/postpartum yoga, pelvic floor specialty training, and Yoga Tune-Up.  Bonnie also was a participant in Dr. Loren Fishman's "Yoga for Osteoporosis" research study.
Some Nice Words from Previous Participants 
"Bonnie has crafted a rich, concise, and above all accessible program of yoga for aging bodies. Chock full of practical and life changing information, all served up with humor and lots of support. What's not to love?"  Donna
"Very nice class format laid out well…would have liked more! Thank you so much for an excellent workshop, I will definitely come back for another."  Lori
"This was an excellent program. Bonnie has a deep understanding of Yoga philosophy, motion, balance and strength. She is able to combine all of these…extremely relevant to this of us facing aging with the need for healthy and wise instruction. This was just what I needed." Louise
"Bonnie has broken down a wide range of information into very understandable segments." Jere M.