Workshops
Osteoporosis & Yoga: Modifications and Benefits
Do you have low-bone density or osteoporosis?
Have you wondered how or if you should modify certain yoga poses?
Do you wonder which yoga poses are safe and which should be avoided?
Would you like to learn four ways  to improve strength and balance (thus preventing falls) throughout your day?
Do you want to know how your yoga can actually improve bone density and strength practiced intelligently?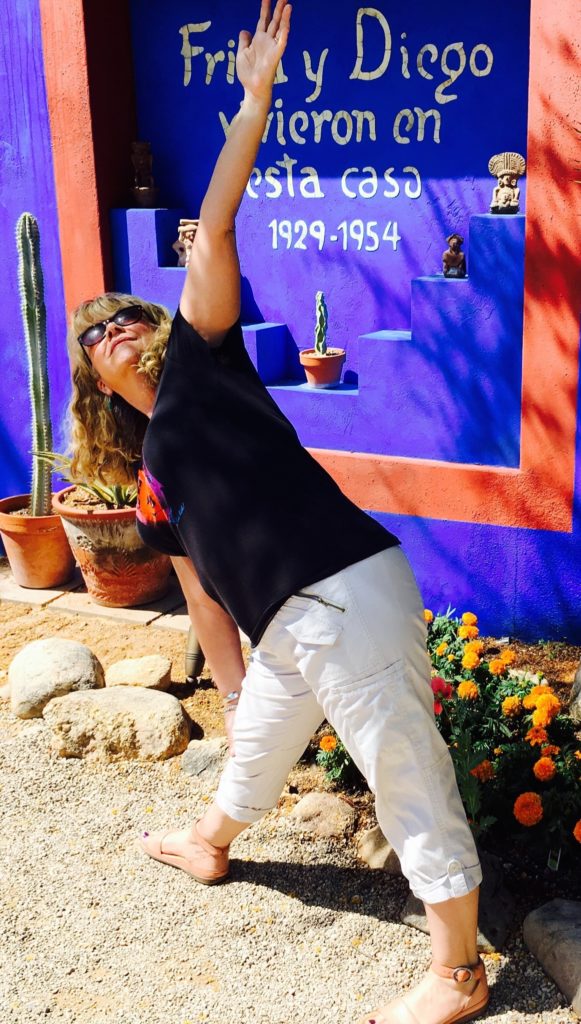 Included in each session:
Evidence-based content presentations
Useful take-home handouts, and discussion
Practice: We will practice yoga for bone strength with appropriate modifications
Who should attend:  Those interested in learning how to practice yoga safely and beneficially with osteopenia or osteoporosis. Workshop  is appropriate for relatively healthy and physically able participants. The sessions and practices will not specifically include chair yoga, although chair options will be provided.  Medical advice for individual conditions also not included.
Date: June 6, 2018
Location: Yoga is Therapy, 2921 E. Fort Lowell #103
Rates:  Early Bird Special Rate: Prior to 5/28/18: $35. After 5/28/18 $40
Time: 6-8 PM
Tonic for the Tissues: Yin, Roll, Relax

By popular demand from ALL students, you have asked for a devoted yoga session focused on self-care using the Yoga Tune-Up® Therapy Balls and Yin Yoga. We will roll out tightness and tension and restore our physical and mental conditions to a stress-free state. We will then melt even further practicing yin poses modified for all bodies.
Note: We will have therapy balls for participant use during the workshop. Please bring cash or check if you wish to purchase your own set.
Location: Yoga is Therapy, 2921 E. Fort Lowell #103
Time: 6-7:30 PM
Date: June 20, 2018
Rates:  Early Bird Special Rate: Prior to 6/10/18: $20. After 6/10/18 $25
Note: Yoga Tune Up Balls will be available for participant use during the workshop, as well as available for purchase.
Please review our cancellation policies.
Taught By: Bonnie J Golden, M.Ed e-RYT is the owner of Yoga with Bonnie/Yoga in Balance LLC www.yogawithbonnie.com. Bonnie was a participant in Dr. Loren Fishman's "Yoga for Osteoporosis" research study. and has completed distance learning courses on osteoporosis and balance with Dr. Fishman and Ellen Saltonstall. Bonnie is a certified Roll Model Method ® practitioner. She successfully completed training in Classical Yin Yoga. Further in-depth training and expertise includes Relax and Renew® , prenatal/postpartum yoga, pelvic floor specialty training, and Yoga Tune-Up®.   She is certified through Baxter Bell M.D. and Nina Zolotow in "Yoga for Healthy Aging" .